I've attended the Ensenada Beer Fest the last 3 years and have seen it grow from 60 breweries to 120 breweries in 2017. It's held every year in March and is nothing but fun, fun, fun. But you don't have to wait until March to sample some Baja craft beer—do a quick day trip to Tijuana.
Start with the new Border Psycho Cantina on Avenida Revolucion, within walking distance of established cervecerías Mamut and Norte Brewing. The bar is long with plenty of seats, there's a super comfortable lounge, and a second floor with more seating. Bartenders speak English and are far more helpful than their gringo peers on the other side of the frontera.
There are tequilas and mezcal (my poison), but you're here for the suds—dive in! Besides the great beer, Border Psycho is probably most famous in the beer world for their tap handles: dildos and butt plugs. Maybe a joke at the expense of Americans who still think TJ is a gauntlet of donkey shows and meester-want-to-fuck-my-seester depravity? Hope so!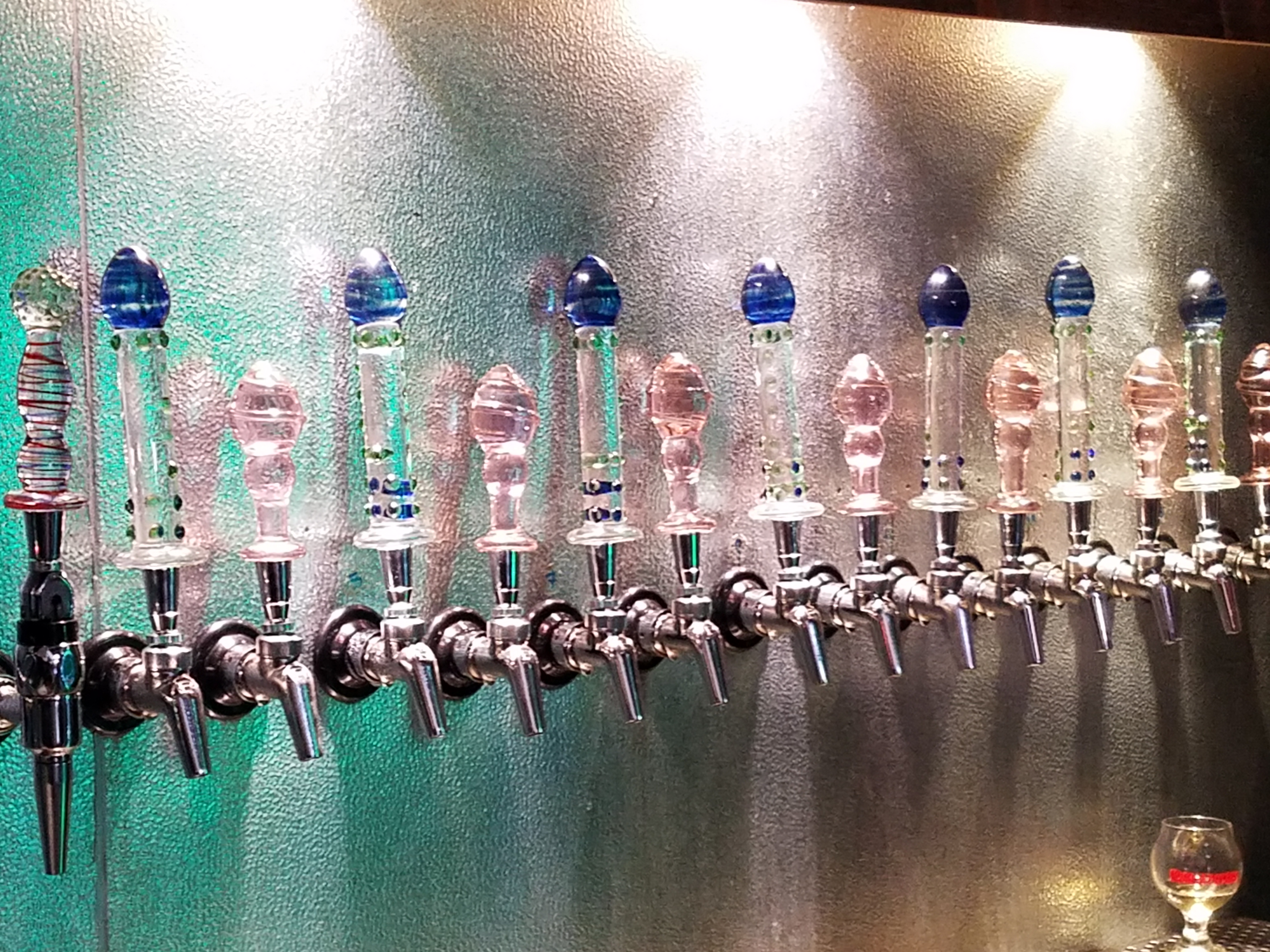 Border Psycho often collaborates with breweries in San Diego, like Mason Ale Works, so order the Zonkey Imperial Coffee Stout 10% ABV, inspired by Carajillo, a Spanish cocktail combining coffee with brandy, whiskey, anisette or rum. Rich with hints of coffee and dark bitter chocolate, vanilla gives it some sweetness. You prefer IPA's? Order the Perversa Double IPA (8.8% ABV)— mucho, mucho hops! It's a best seller and nowadays available at most American craft beer retailers. For something a little more thirst-quenching, go with Summer Orange Pale Ale (5.1% ABV)—crisp with citrus, a nice bite with a good hop presence.
Haven't been to Tijuana in forever? No excuse. Take the Amtrak to San Diego, then the Red Trolley to San Ysidro, and walk across the border. Drive down there. Park on the U.S. side, walk across, then either grab a taxi or use Uber. Tell your driver Border Psycho on Revolucion or Revolution, between 2nd and 3rd.
Whatever you do, just go. Cheers! Viva Mexico!
Last modified: August 31, 2018